Chapter 7 vs Chapter 13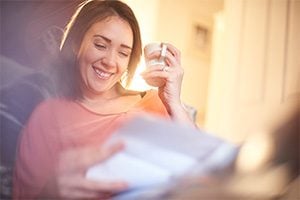 When it comes to determining which form of bankruptcy is right for you, there are many elements you need to consider for both your financial future and goals. Before you file, it's important to know the pros and cons of Chapter 7 and Chapter 13 bankruptcy. But one of the main elements to consider is which do you qualify for?
How to Determine Qualifications For Bankruptcy in Ohio
To qualify for Chapter 7 bankruptcy, you must pass the means test. In essence, this test shows that your income is below the median income in Ohio. However, if you fail the means test, you still may qualify for Chapter 13, which is less restrictive.
Typically, most people will qualify for Chapter 13 bankruptcy because the only requirements are having a source of income and your total debt balances must be below certain amounts. For example, as of July 2020, you can't have more than $1,257,850 in secured debt or $419,275 in unsecured debt.
Advantages to Chapter 7 & Chapter 13 Bankruptcy
Though qualifying for Chapter 7 bankruptcy is a bit more restrictive, there are benefits to filing for it. Such advantages to Chapter 7 bankruptcy include:
Creditor collections stop immediately via the automatic stay
Most forms of debt are discharged forever
While these are great benefits, there are also advantages to Chapter 13 bankruptcy as well. The main benefit to Chapter 13 filings is that you are more likely to qualify for it as opposed to Chapter 7. Other advantages include:
If you are falling behind on mortgage payments, Chapter 13 allows you to catch up
You can couple your car payment into a repayment plan to avoid repossession
You can pay your owed taxes over three to five years instead of all at once
You can pay outstanding alimony and/or child support payments over time
Your non-exempt assets can be saved as long as they become part of your repayment plan
You can make student loan payments more manageable
It is important to know that even if you qualify for Chapter 7 bankruptcy but the elements of Chapter 13 are more appealing to you, you can still choose Chapter 13 to continue to pay off your debts. But, if circumstances arise, you may be able to convert your Chapter 13 filing to a Chapter 7. However, this is something you'll need to address with a bankruptcy attorney.
Disadvantages to Chapter 7 and Chapter 13 Bankruptcy
As there are advantages, there are also disadvantages to filing for either form of bankruptcy. These are important to know as they can make a change in how you wish to proceed.
Disadvantages to Chapter 7 bankruptcy include:
You may lose some of your assets
You must take a credit counseling course
Chapter 7 bankruptcy will not remove a valid lien such as a mortgage or car loan
There are also disadvantages to Chapter 13 bankruptcy, the largest being that you must repay your debts in a set amount of time. For some, this is a time and financial commitment they do not wish to make, nor one they can.
In addition, some elements of Chapter 13 bankruptcy you may wish to weigh include:
You still must take a credit counseling course
You must attend a meeting of creditors
Though these may seem like small things, it's all valid and important in making the decision of which form of bankruptcy to file.
Which is better? Chapter 7 or Chapter 13 Bankruptcy
There is no definitive "this is better" blanket statement when it comes to filing for bankruptcy. This is because it depends on the individual circumstances of the filing. However, for many families, Chapter 7 bankruptcy becomes the more attractive choice for immediate relief as opposed to Chapter 13.
Specifically, you may wish to pursue a Chapter7 bankruptcy filing when you:
Own little to no property
Have an income level that falls below the Ohio means test threshold
Have mostly unsecured debt
Don't have the means to stick to a repayment plan
But remember for debts like unpaid income taxes, domestic support obligations, or student loans, Chapter 13 may be the better option. Talk to a bankruptcy attorney about your immediate and long-term financial goals as you move forward with the process.
Know your Bankruptcy Options in Columbus and Central Ohio.
When it comes to filing for bankruptcy in Columbus and central Ohio, you need to know what options are available to you. If you are facing debts you can't pay and are considering bankruptcy, learn more about how The Jones Law Firm can help you or contact us for a free consultation about your options.