How to Convert Chapter 13 Bankruptcy into a Chapter 7 Bankruptcy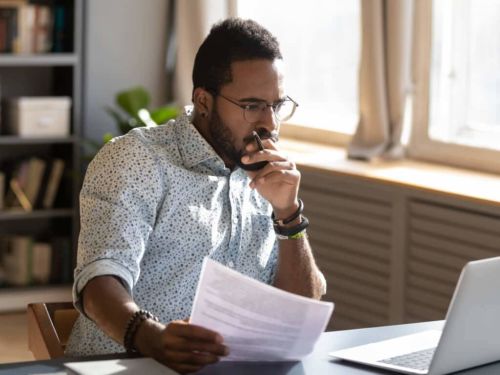 For some Ohioans who have declared Chapter 13 bankruptcy, the monthly payments may become too much to manage. While you can
modify your payments
to a lesser amount, sometimes you may need more help. In those cases, it is possible to convert a Chapter 13 bankruptcy filing into a Chapter 7 filing. Here's how to do it.
Why You Would Want to Convert Chapter 13 to Chapter 7
For many, the need to convert a Chapter 13 filing to Chapter 7 stems from being unable to keep up with the payment plan. This can be because financial circumstances have changed due to job loss, the birth of a child, death, etc. In addition, some may originally file for Chapter 13 bankruptcy to maintain some assets that no longer are wanted or needed. This may be a home, car, expensive piece of equipment, etc. In any circumstance, you have the right to convert your case--but it doesn't mean you'll be eligible for Chapter 7 bankruptcy.
Qualifying for Chapter 7 Bankruptcy After a Chapter 13 Filing
The courts remain in disagreement on the exact eligibility requirements of converting a bankruptcy case. This is specifically because of the
means test
. In many cases, the courts will require you to pass the means test for Chapter 7 bankruptcy, even after a Chapter 13 filing. This is because the courts recognize that if they allow bankruptcy converters to avoid the means test, it would create loopholes in the system that would allow for higher-income earners to avoid paying back creditors. So, if the court does not require you to take the means test, your trustee or a creditor will still be able to show that you have the income to pay back some of your debts. If this is the case--your conversion will be denied. But, if you have had a change in income, you may pass the means test and your case can be converted to a Chapter 7 bankruptcy filing.
I passed the means test and am proceeding with a Chapter 7 filing--Can I discharge my debts?
You may have a legal right to convert your filing, but that doesn't mean you will receive a discharge under Chapter 7 bankruptcy. This is because you can only receive a bankruptcy discharge for so many years. This means if you have received a Chapter 7 discharge within the previous eight years, you won't qualify for another. In these cases, you may be able to sell your nonexempt property to pay back creditors. Then, once your case ends, you will owe less, but still won't have a discharge. If you are able to discharge your debts in a Chapter 7 filing, here is the process you will be expected to follow in the conversion.
1. Update your petition and schedules, including your means test eligibility.
2. Creditors will have the opportunity to file a Proof of Claim.
3. Attend another meeting of creditors.
4. Courts will determine your exemptions.
5. Bankruptcy commences.
Converting your Chapter 13 bankruptcy filing to Chapter 7 can be complicated. But with the help of a trusted bankruptcy attorney, you will be on your way to financial independence.
Convert your Chapter 13 Bankruptcy to a Chapter 7 Filing With The Jones Law Firm
Falling behind on your payment plan can be stressful. And when you've had a change in income outside of your control, you'll want to know all of your options. We can help--
contact
Columbus, Ohio bankruptcy attorney Michael Ryan Jones today to have your questions answered. With offices in
Reynoldsburg, Ohio
, The Jones Law Firm works with clients in and around Columbus and throughout central Ohio.